20-Year/200k Mile Warranty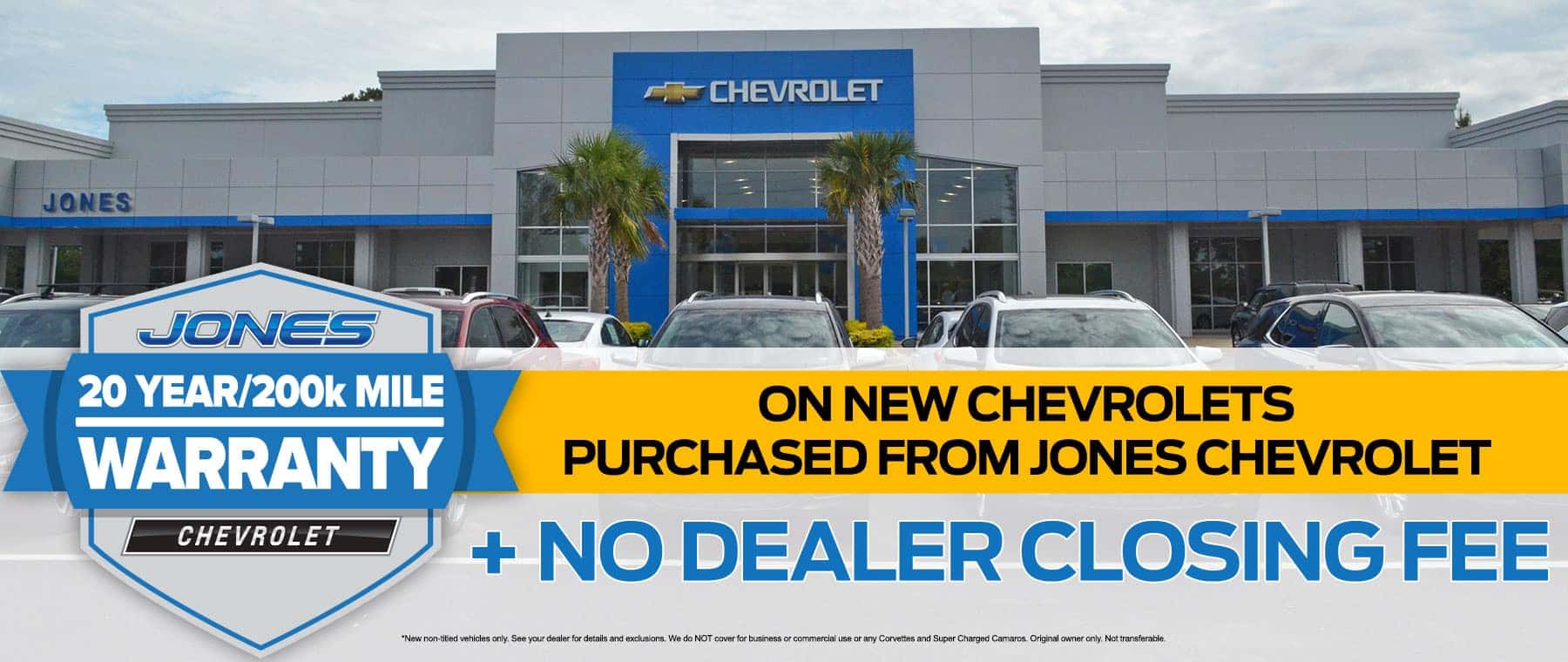 Jones Chevrolet in Sumter, SC, close to Columbia, now offers a 20-year/200k-mile warranty on any new Chevrolet vehicle purchased from our dealership. Your new vehicle is an important investment and we want to help you protect it as much as possible. For up to twenty years or 200,000 miles, this warranty provides incredible powertrain coverage. This includes your engine block, cylinder heads, transmission, transaxle, transfer case, drive axle, and all of their internally lubricated parts. In addition to all of that, we also make it simple for you to take advantage of this coverage when you need it most. You have a low deductible of only $100 per repair visit, which covers both parts and labor. You'll just need to make sure your new Chevy is serviced at the recommended mileage intervals, that you keep copies of all services performed, and that all warning lights are completely functional.
Jones Chevrolet is proud to offer this exceptional service to anyone who purchases a new vehicle from us. New auto loan rates are lower than ever and we've got amazing deals you have to see to believe. You can take your test drive today when you visit our showroom at 1230 Broad Street in Sumter, SC. We'll make your dream of owning a brand-new Chevrolet become a reality!
*New non-titled vehicles only. See your dealer for details and exclusions. We do NOT cover for business or commercial use or any Corvettes and Super Charged Camaros. Original owner only. Not transferable.